In its first major overhaul since its original debut, CarPlay is gaining a wealth of new features with the launch of iOS 13. Here is every new feature and changing coming to Apple's automotive platform.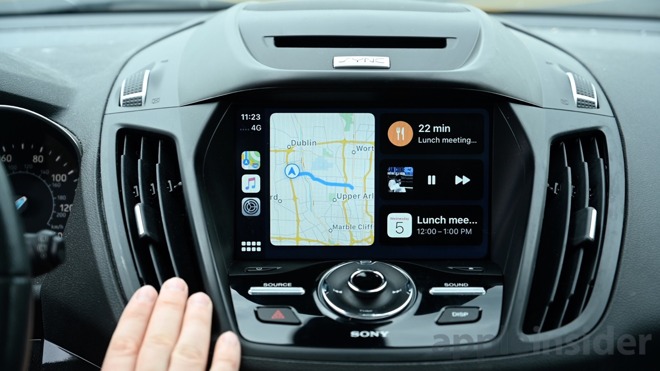 CarPlay Dashboard in iOS 13 making driving easier
A necessary redesign
CarPlay got a fresh coat of paint in iOS 13. It has been modernized with a new design that matches the rest of iOS 13. CarPlay stalwarts such as the grid-based Home screen are still around but the shelf to the left has been tweaked and reorganized.
When first looking at the new Home screen you will notice a pair of new apps that hadn't shown themselves before. iOS 13 adds both the Settings app and the Calendar app to CarPlay.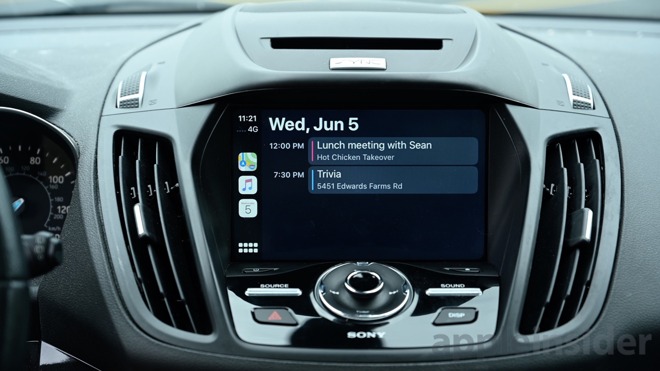 iOS 13 brings a new Calendar app to CarPlay
Calendar is a simple interface with a list of your upcoming appointments. You can tap into any of them and if there is an address you can quickly get turn-by-turn directions.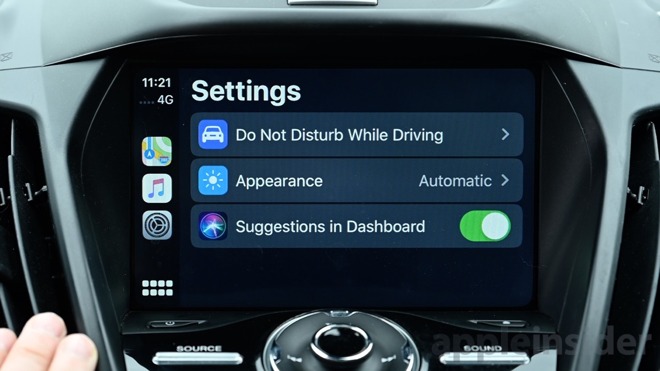 Settings app in CarPlay
Settings gives you three options to control from CarPlay including toggling Do Not Disturb While Driving, selecting the appearance, and turning off Siri Suggestions on the Dashboard.
The appearance can now alternate between a light and a dark UI. In Settings, you can choose automatic where it stays light during the day and dark at night or you can tell it to always use the dark interface. There is no option to keep the interface light persistently.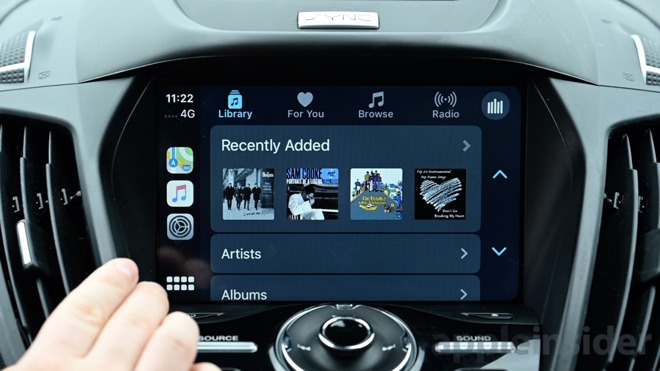 The Music app was redesigned for CarPlay in iOS 13
Apple also took the opportunity to redesign the Music app. It now has a much higher focus on colorful album art and is much easier to navigate.
The new Dashboard
All the work they've done comes into focus with the new Dashboard view. This is your new command central while driving and gives you access to everything you need in one place. Half the display is occupied by the map while the other half is home to Siri Suggestions, the Now Playing widget, and any upcoming appointments. Siri suggestions can be a multitude of things such as the location of your next appointment, where it thinks you are heading next, or your garage door opener as you arrive home.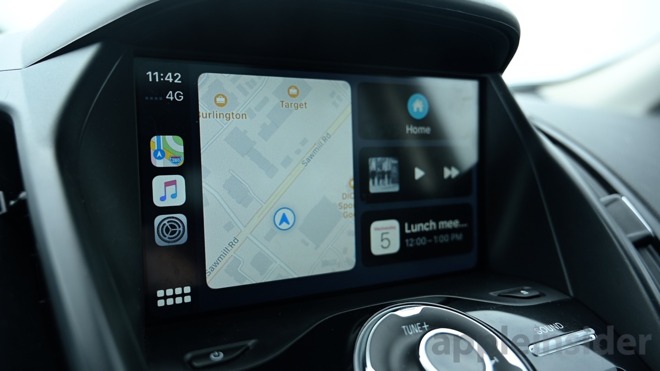 New CarPlay Dashboard view brings all your information together
The top is also taken over by driving instructions when using turn-by-turn navigation.
You can jump between the Home screen and Dashboard by way of a new icon in the lower left-hand corner. The Home button seems to now have disappeared from CarPlay just as it has vanished on iPhones and iPads.
Tapping any of these Dashboard items will take you directly to those apps, as you'd expect. To the left of the dashboard is your quick launch icons for your recently used audio, navigation, and communication apps.
Siri
Siri has been upgraded here with iOS 13 too. Not only does the virtual assistant have a new voice, but she can interact with third-party audio and navigation apps too.
Auto manufacturers are able to build in "Hey, Siri" support this time around so no button is needed to invoke Siri when needed. Whether you are launching Siri through your voice or the physical button, the UI no longer takes over the entirety of the display. Siri is now relegated to the bottom of the display leaving the rest visible which is crucial when navigating.
Bits and pieces go a long way
There is much more going on with CarPlay in iOS 13 that you may or may not see coming to your own vehicle. Things like support for adjustable screens or irregular screen sizes. iOS 13 now supports a second video stream so HUDs or other secondary displays can now also be used in CarPlay.
OS supports the AVRCP 1.6 standard which means album art can be transmitted over Bluetooth when being used to play audio.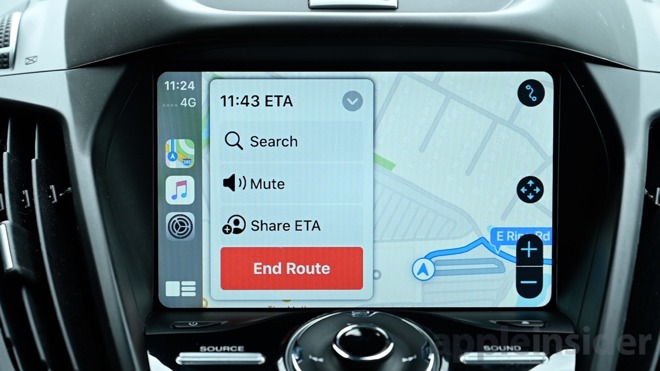 Share your ETA with Maps in iOS 13
Maps looks new as well with a refreshed interface and more mapping data coming throughout the U.S., as well as has adopted the ability to share your ETA with recent contacts.
Arguably the biggest change coming to CarPlay fixes a persistent issue that anyone who has used CarPlay has experienced. On iOS 12 and prior, CarPlay and the connected iPhone had to display the same appWhether Messages, Music, Maps, etc it was a hassle.
Personally, my other half would connect her iPhone to CarPlay but whenever she would send a text or change the music it would take the map and navigation off the screen. This is no longer the case with iOS 13 which has independent app views. You can now use your iPhone independently from what is displayed on the CarPlay UI.
Apple will be releasing iOS 13 as a free update later this fall. Check out our previous feature on our top new inclusions in iOS 13 and how to master Dark Mode.